---
Chinese  Siberian Elm
A fast growing tree, these were planted by the thousands in the 1950's when Dutch Elm disease ravaged the American Elms.
Not a highly revered tree, but there are lots of them
Relatively weak — note the scar where a limb has broken off
From Wikipedia:  "Many nurserymen and foresters mistakenly refer to Ulmus pumila, the rapidly growing, disease-ridden, relatively short-lived, weak-wooded Siberian elm, as "Chinese elm." This has given the true Chinese elm an undeserved bad reputation. 
The two elms are very distinct and different species. Among other obvious differences, with age the Siberian elm's bark becomes deeply ridged and furrowed, and possesses a very rough, greyish-black appearance, while the Chinese elm's smooth bark becomes flaky and blotchy, exposing very distinctive, light-coloured mottling, hence the synonym lacebark elm for the real Chinese elm.
No question about it, that is a Siberian Elm, the bark is nothing like a true Chinese Elm.  Now we know. 🙂
Arborvitae
At the Civic Center, McFerren Park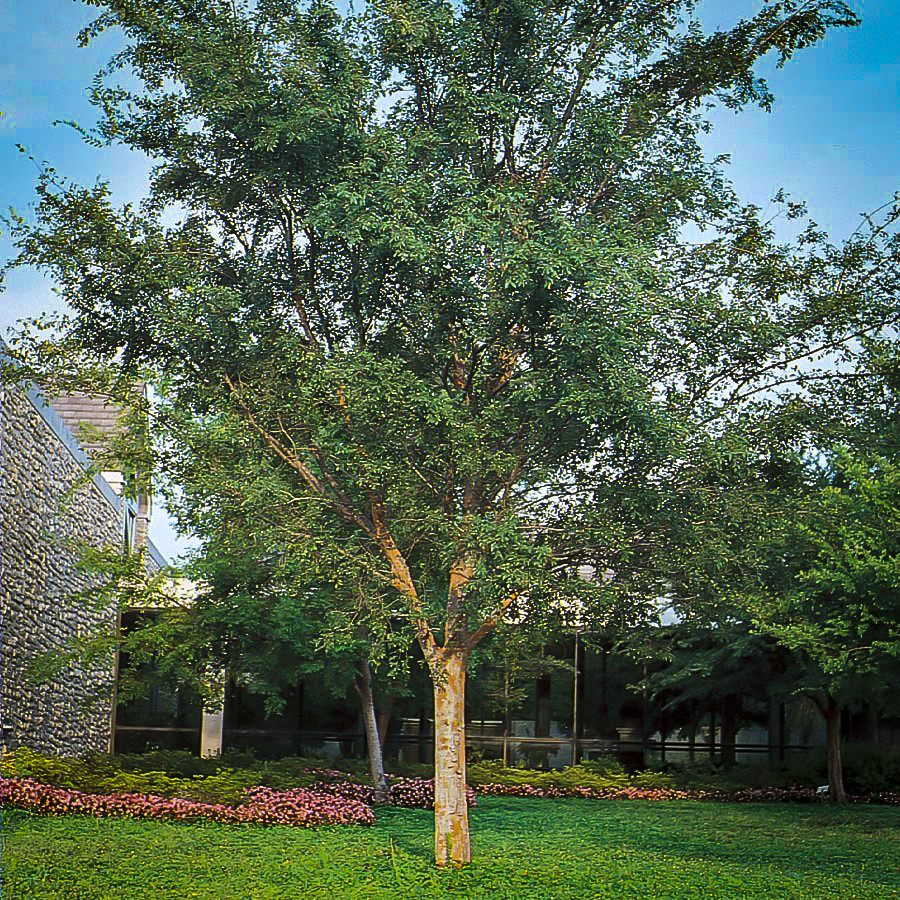 Real deal Chinese Elm — photo from the Web